Injection-molded attachment for friction dampers – maximum durability with high force application.
Suspa, a leading manufacturer of dampers for household devices, commissioned us with the serial production of this injection-molded attachment, to be used in a washing machine friction damper. Considering the complex field of application, the item had to be particularly break proof and designed to keep its shape well in order to compensate from the high forces during the wash cycle. At the same time, the development of the injection molding tool required all our expertise and experience. The assembly had to be designed as a large number of pieces and for a guaranteed service life. The particular challenge was to transfer the specific shape of the attachment, as well as the dimensional stability demanded and at a high call-off quantity into a cost-efficient and lean process design.
In order to achieve the number of pieces demanded and at the required standards of quality, a special cooling zone was developed and built in close cooperation between the project management team, the molding team and our in-house toolmaking team. We analyzed comparable manufacturing processes and were able to gain important insights for the cooling concept.
Everything is designed and developed exactly to the customer's requirements: from the near-contour tempering in the tool through to the product-specific removal gripper that removes the components from the mold after the injection molding process without causing any damage.
To ensure that the technical and economic requirements are met, each process step is permanently monitored using the latest measuring technology and documented in the CAQ system.
Thanks to the excellent internal coordination between the departments, we were able to optimally design the attachment in accordance with the customer's specifications and quality requirements. The result is a serial product that is delivered at a consistent level of quality and at a high production run level of several million pieces per year.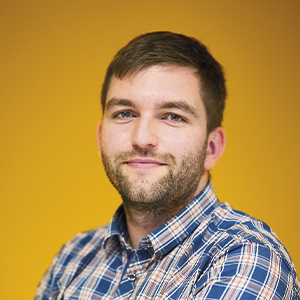 Markus Schwab
Are you interested in our industry solutions, would you like to convince yourself of our capabilities, or would you like to get a project off the ground?
Send an email
+49 (0)37421 464-966