Injection-molded housing for Easytest Sample LED.
For this item, we were commissioned to produce a two-piece injection-molded housing in two different colors by a well-known manufacturer from the electronics industry. As this is a visible part, the requirements set in terms of appearance and surface finish were particularly high. This meant that the component was not allowed to feature any shrink marks, streaks, burrs or scratches.
The challenge here was in the designing and manufacturing of the injection-molded tool. Here, a family tool is used, which can be used to produce the upper and lower parts of the housing. Both components are then packaged and delivered separately. Accordingly, it is necessary to separate the item at the machine without causing any damage.
Both parts are gently removed the machine and placed on conveyor belt using a handling system with a removal gripper developed in-house. Separating the items and the later packaging and logistics processes are also simplified through automation.
All the process steps can be carried out in-house. From the tool concept, design, toolmaking and injection molding manufacturing through to the handling system developed in-house and delivery in a partially assembled condition. Thanks to our expertise in product and process design for plastics, we were able to meet the high requirements for surface finish and optical integrity.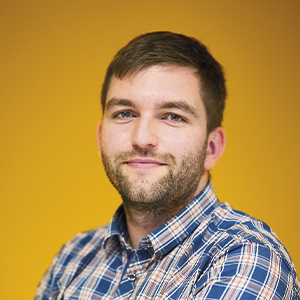 Markus Schwab
Are you interested in our industry solutions, would you like to convince yourself of our capabilities, or would you like to get a project off the ground?
Send an email
+49 (0)37421 464-966