Control with integrated sports pedal – complex assemblies with high requirements in terms of durability and resistance.
We took on the holistic manufacturing of an accelerator pedal sensor for a well-known automotive customer in the premium sector. The control element consists of a metal sports cap and an injection-molded basic body that is assembled in a two-stage process. In addition to the high demands in terms of aesthetics and appearance, it should be ensured during processing that the sports cap fits positively and tightly and can withstand all forces exerted upon it over a long service life. In addition, damage or scratches during the installation process must be avoided.
From the manufacturability analysis and the in-house toolmaking through to the design, development and construction of the assembly systems for the sports panels – all the process steps are mapped by us at our Oelsnitz site.
Due to the low number of pieces, we opted for a two-stage process in which the sports cap is first die-cut using a tool provided by the customer. The bending device for to fully automatically press the sports caps on is a special production with a specially developed control unit to operate the free-form surfaces. The force is applied via high-performance pneumatic cylinders. Together with the mechanical design, options for monitoring the process with a sensor open up a reliable pressing-on process for the plates. Measurements ensure that the sheet is pressed down to the end. The time control unit which has also been integrated prevents the operator from negatively influencing the process with regard to stability. A special protective foil used during the pressing-on process ensures that the control elements are protected against scratches and transport damage and can be further processed by the end customer.
We use PA6.6 GF40, which has a particularly high strength and temperature resistance, as the material for the injection molding process for the base body. High-quality stainless steel that meets all the stated specifications from the manufacturer is used for the sports panel. As part of a correction concept developed in advance, we were able to quickly adjust the bending angle and back springing, thus ensuring that it can be reproduced in serial production.
Based on our strategic focus as a production company with its own toolmaking team, we were able to handle the project with all competencies in house. Ever for small numbers of pieces, we succeeded in implementing a cost-efficient and customer-oriented manufacturing concept with precise assembly solutions. At the same time, we are keeping all options open for the future to integrate efficient automation and additional tests into the process in the event of an increase in the number of pieces.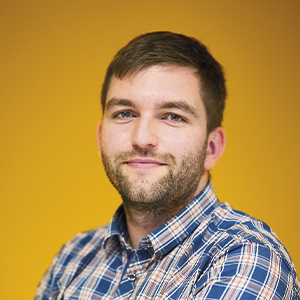 Markus Schwab
Are you interested in our industry solutions, would you like to convince yourself of our capabilities, or would you like to get a project off the ground?
Send an email
+49 (0)37421 464-966