Faster responsiveness and more process efficiency at all levels.
Faster responsiveness and more process efficiency at all levels.
Ever shorter product development times, increasing quality requirements as well as steadily growing cost pressure at OEMs and manufacturers call for competitive process designs, well-coordinated supply chains and a contact partner who has a firm grasp of the market, industry and technologies.
Shortening the supply chain presents numerous opportunities in this regard. However, it is often the overarching synergy effects of a system supplier that optimize "time to market" and efficiency in series production.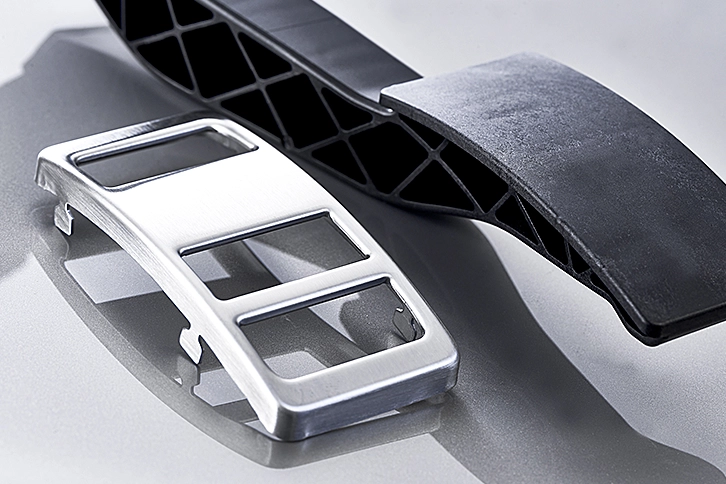 Efficiency gains and productivity increases along the process chain
As a full-service supplier, we bundle all development, toolmaking, manufacturing and assembly services at a single location. Firstly, this saves costs in coordination and logistics. Secondly, the follow-up costs for tools, service and maintenance can also be significantly reduced in addition to the pure manufacturing costs. By eliminating unnecessary transportation, waiting times and negotiations, we are able to shorten product development time and translate customer drawings into feasible and future-proof product concepts even faster.
Flexibility and speed with growing market dynamics
Rarely have manufacturers had to respond so quickly to market influences. This makes it all the more important to design the production network as compactly as possible and to gain a real competitive edge through flexibility. Ideally, with a single point of contact that combines all process steps and services at one location and has sufficient and scalable capacities itself.
In this context, flexibility not only means the ability to adapt one's production volumes to demand, but also to respond to new developments with the right technology and a high level of performance depth. Thanks to a comprehensive range of tool technologies as well as processing and machining methods, we can offer you precisely this added value: with linked processes, fast decision-making paths, a reliable network of raw material suppliers, and scalable warehouse and logistics concepts.
As a Tier 1 manufacturer, we naturally take on the corresponding procurement risks as well as all the coordination with suppliers or raw material producers.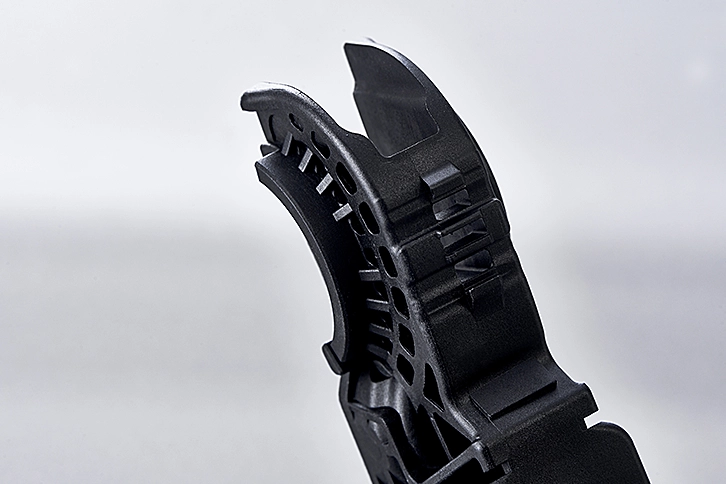 More security and stability in the process
As a system supplier, we have uniform quality standards, documentation and well-coordinated processes along the entire value chain. Our CAD/CAM system is seamlessly and continuously integrated into all process steps. Quality assurance measures and 100 percent inspections can be carried out fully automatically and with camera-assisted systems on request. All services are monitored and coordinated as part of our integrated management system.
We have built up a proven supplier network over many decades that can cover the procurement processes and required qualities in a responsive and reliable manner.
One contact for customer-specific development
As a manufacturer, you especially benefit when time is a critical factor from a service-focused partner who covers the complete development and all the production steps at its main factory. By considering all the process-relevant parameters, we can make a significant contribution to the success of your series product as early as during the development phase. At the same time, we advise you comprehensively across all processes with regard to the most economical manufacturing alternative, suitable material selection or best component geometry. Together, we design the process to meet your requirements and carry out all the necessary industrialization services – from feasibility analysis to the finished series product.
Coordination among departments improves and speeds up the process. Even the automation solutions are developed in-house if required and on the basis of a custom-fit automation concept.
Are you looking for a full-service partner or do you need support putting your product into series production? Let's talk about it.